If you are an employer you may have faced or are facing the issue of having enough space for the employees you need. With every employee needing their own work space, the idea of having to purchase a new desk set for every individual might bring to mind the following headaches:
Added expenses
Making the office look cluttered
Extra stress
A great way to save money and space is to purchase double or shared workstations. These workstations give you the option of letting two or more employees have their own areas to work in without having to purchase new desk sets that would have taken up more space. The workstations are most commonly found in a pair like the images below of our modular concept workstations, where two people can share the same space.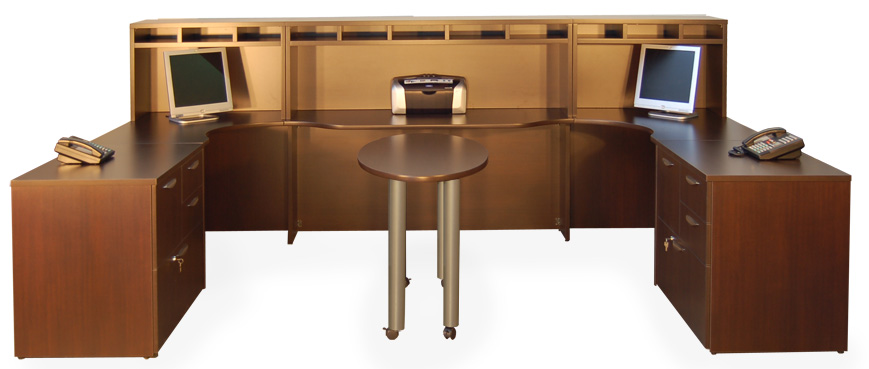 But here at Podany's Office Equipment we also offer open plan stations that can have several desks fit perfectly next to each other saving you space and money.

If you would like help in deciding what works best for your office bring your floor plans to one of our furniture showrooms located near Minneapolis, MN and Milwaukee, WI. We have a friendly staff that will help you plan out your office space, as well as such a large selection of office furniture you are sure to find what you need.
Like Your Job, Love Your Office!