So you're moving into a new office. First of all: congrats! Whether your organization is relocating, upgrading to a larger space, or starting from scratch, your new workspace can be a catalyst for success. Don't think a great workplace has the power to elevate your business to new heights? Well, science disagrees with you.
Even if you already have all the office furniture you need, an office relocation is the perfect time to take inventory of your desks, chairs, conference tables, and other office staples. The condition, comfort, and appearance of your office's furniture impacts your employees' productivity and the way your organization is perceived by clients and office guests.
With that said, here are four factors to keep in mind as your company prepares to the big move:
1. Ergonomics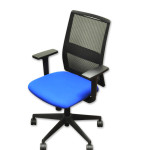 Many people think than an office chair is just an office chair. But if you're a nine-to-fiver who primarily sits all day (like us bloggers!), your chair can greatly impact your mood, productivity, and even your health. Consider investing in high-quality ergonomic desk chairs that provide adequate back support and superior comfort. Your employees will thank you for it!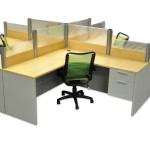 2. Go modular!
The traditional cubicle office layout is becoming a thing of the past. More and more, companies are experimenting with modular desk layouts that allow their employees to work collaboratively. While the lack of cubicle walls cuts down on individual privacy, it makes up for it by opening up your office and creating a friendlier atmosphere.
3. Don't forget about your reception area…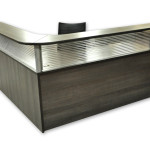 First impressions are very important, especially in business. Don't skimp on your reception area! Consider investing in a high-quality reception desk and comfortable seating for visitors. Your clients will be curious to see your new space – make sure it wows
them from the moment they step in the door.
4. Try something different.
Moving to a new office is the perfect time to change things up. If your company has had traditional office furniture in the past, consider some exciting new alternatives. You might find that a different style of workstation will boost your productivity and revitalize your team.
Ready to get started? If you're in Minnesota or Wisconsin, stop by a Podany's showroom to find everything you need for your big move. We'll be happy to help you turn your new office space into your new home!