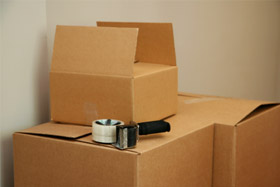 We know the disruption an office relocation can cause, which is why we work with our customers to ensure a smooth transition. You know you need to find your new space and sign your lease, but what happens next? Podany's can work with you to eliminate the stress of moving. Start with these office relocation tips:
Get blueprints of your new space.
Chose your carpet and wall colors.
Create an inventory of the office furniture you currently have.
Assess your furniture needs for your new location.
Create a budget for acquiring this furniture.
Set a master moving schedule.
Visit Podany's in Minneapolis or Milwaukee for your new and discounted office furniture needs, including help with furniture selection and office design. You can even bring us your color samples and blueprints!
Set tentative delivery dates.
Follow up with your contractor's remodeling or moving schedule.
Verify the office furniture delivery date.
Coordinate your move with Podany's for delivery of your new office furniture.