At Podany's we like staying on top of the latest trends in office furniture.
An office chair you may want to take a look at (whether you're a fan of bungie jumping or just comfortable work seating) is the Bungie Chair.
These chairs are equally durable and comfortable. We have them available in several popular colors: black, blue, green, and red. Stop by one of our showrooms in Minnesota or Wisconsin to feel the comfort of this chair firsthand.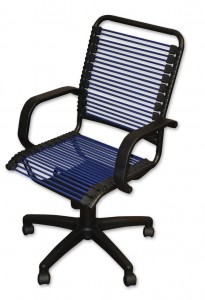 This wouldn't just be a great addition to the office but, a great conversation starter or ice breaker.