Smart companies understand that the first impression is the most important. The reception desk is the first place you can show the professionalism of your company.
Podany's has desks available for all reception styles. But if you're looking for a simple desk that shows your professionalism, the Receptionist Station might be a perfect fit. And with 25 laminate finishes, it should match any furniture you already have in mind for that area. Furthermore, the wood front allows for privacy; a benefit especially if your receptionist handles confidential files.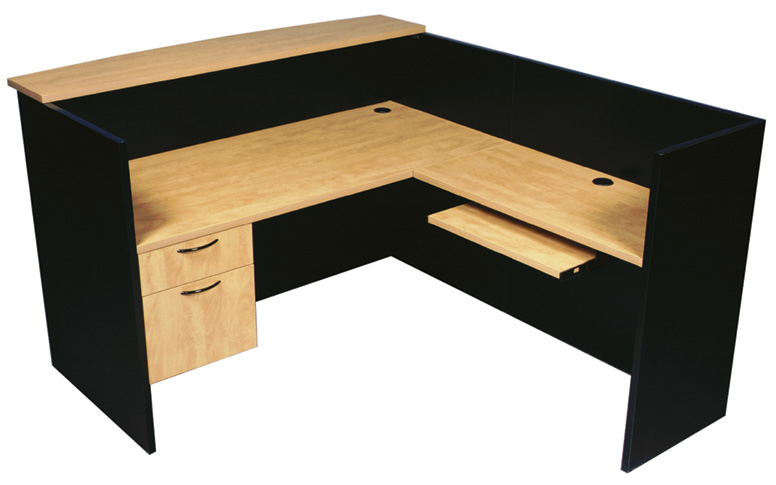 One of the chairs we recommend for this table is the Kneetilt Mesh Chair, which promotes good posture. This chair bends at the knees and allows your receptionist's feet to stay flat on the ground, and back straight.
Stop by one of our showrooms in Minnesota or Wisconsin to see if this is a perfect fit for your office.