This computer desk gives you the ability to protect and safely lock your CPU systems and other files or documents with its locked components. The table measures at 5.5' x 6.5' with an Espresso finish and a metro leg design for more of a contemporary look.
The Cappuccino L-Shaped desk would be a great addition for a home office or due to its long, but thin shape and secured compartments for storage. Being an L-shape, the desk also allows you to maximize the space of your office by placing it squarely in a corner of your home office space.
Extra file storage areas and bookcases will help with organization, and can be great home office furniture additions. Also, it is a great spot to place awards, certificates, photos, or trophies. Bookcases are a great way to add a personal touch in either a home office or a business workplace.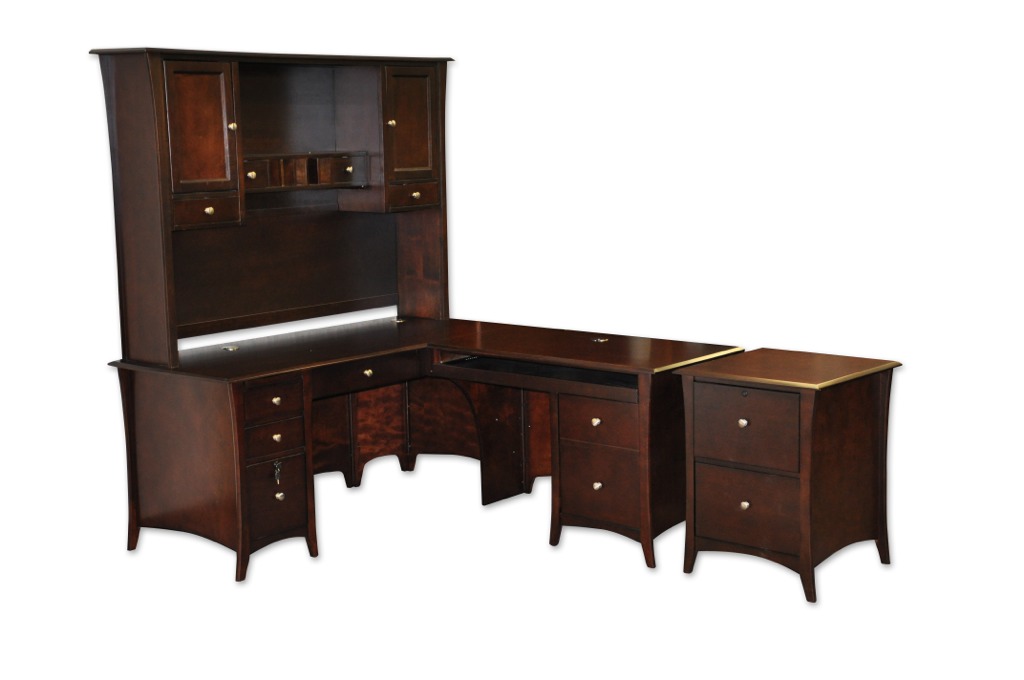 Stop by one of our two showrooms located near Milwaukee, WI and Minneapolis, MN.