Let's face it – sitting at the same desk every day can get a little repetitive. A plain or boring work area can lead to disengaged employees and low productivity for executives and interns alike. So how can you get out of the funk?
It might be time to consider alternative work set-ups. More and more companies are realizing the value of creative office arrangements and work space designs, and it's impacting their bottom lines. Ready to be inspired? Here are four products you can find at Podany's that can revolutionize your workplace.
Sit/Stand Desks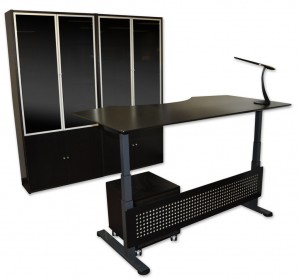 Investing in your workforce's health is a great way to get achieve maximum productivity and employee satisfaction. Perhaps no office furniture craze is hotter right now than sit/stand desks, which allow you to seamlessly transition between sitting and standing positions while you work. We've detailed the benefits of sit/stand desks before, but here's a quick primer: dividing your time between sitting and standing promotes better blood-flow and burns calories.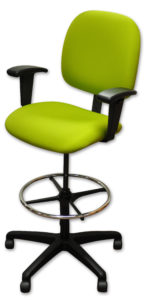 Counter-Stool Office Chairs
These tall office chairs make a perfect compliment to a sit/stand desk if you don't want to have to adjust the height of your desk frequently. For restless types, counter-height chairs allow you to move around the office and find new surfaces and areas to call your temporary desk.
Modular Concepts – Dual Desks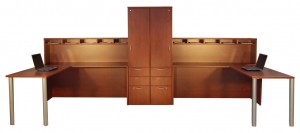 Sometimes all you need to get your creative
or productive juices flowing is some company! Most joint work stations are boring, but that's not the case for some of the modular desks we have at our stores.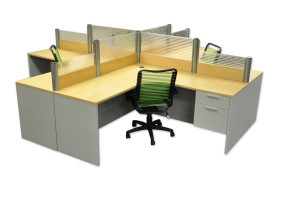 Collaborative Desking Systems
Many businesses are ditching the tired old cubicle set-up for more dynamic, modern, and collaborative workstations. Watch your team's productivity soar when they're able to communicate and interact more easily in a joint desk arrangement, like this Steelcraft set-up.